04-07-2012, 06:02 PM
Help!!!, 01 dakota quad buying and repairing!!
---
Im turning 16 in 9 days and getting my liscense. yesterday, i test drove a truck owned by a guy off craigslist. The test drive went great i love the truck yada yada yada. We also took it to the AAA shop to get it check out, not too bad(check picture below to see the report). However, AAA says its $1300 in repairs for everything, including little stuff like wipers and turn signal. But i consider myself a fairly competant diy mechanic, i have enough tools for just about anything but i have never really worked near the engine, ive done disk brakes and oil changes by myself but never valve cover gaskets or (front)crank shaft oil seals or an oxygen sensor but after looking on youtube at "how to install ________ on a dakota" everything seems pretty simple, simple enough for me to do and save about $1100. Any of you ever done repairs like this? do you think i could handle em? and also, what do you think of the truck? how much should i offer him? (it is fully loaded, step runners, bed cover, leather int, leather wheel, stereo controls on wheel, roof rack)


http://charlotte.craigslist.org/cto/2936001964.html
http://charlotte.craigslist.org/cto/2918412640.html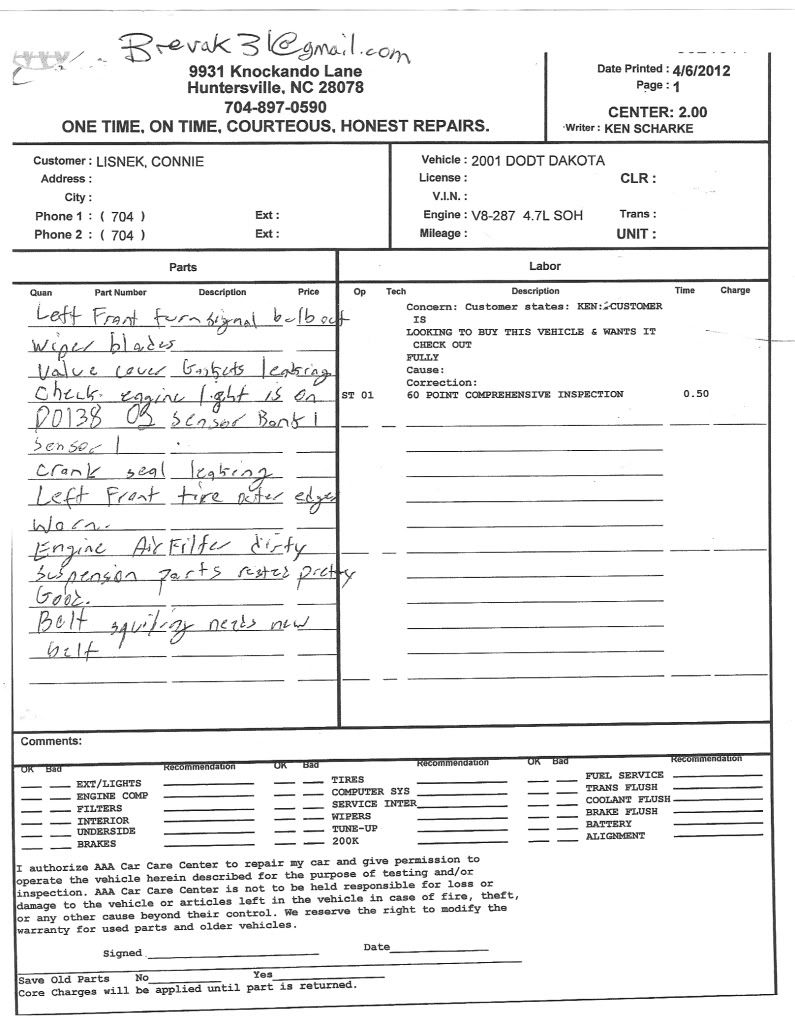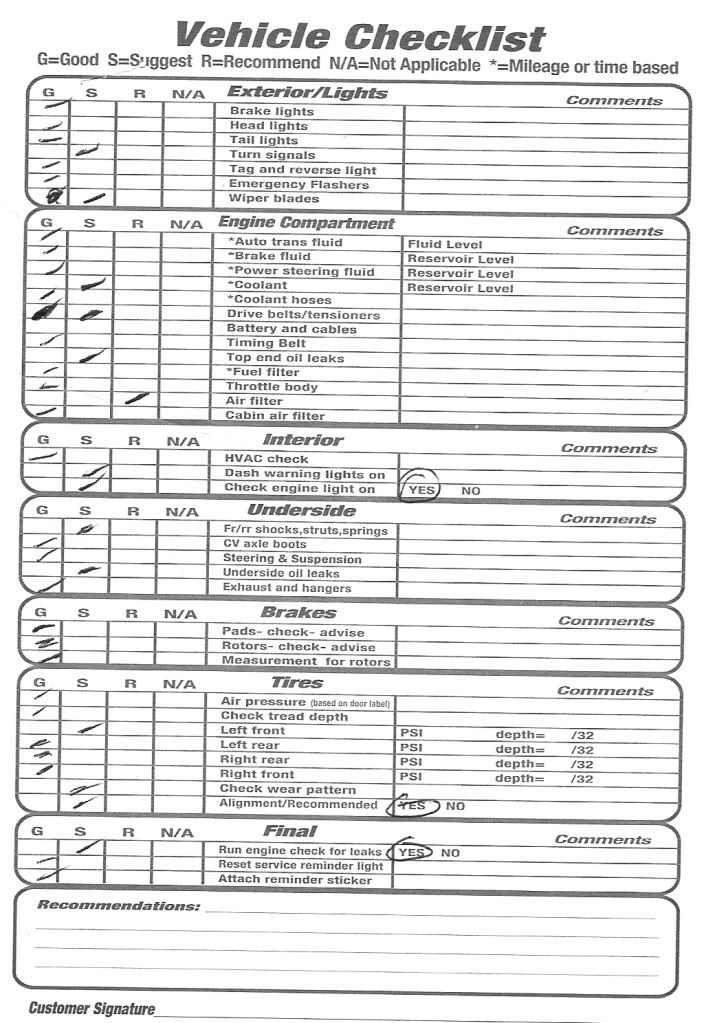 This ad is not displayed to registered and logged-in members.

Register

your

free

account today and become a member on Dodge Forums!