See related guides and technical advice from our community experts:
Browse all:
Electrical System

DIY TPS sensor fix.
11-25-2007, 06:59 PM
Join Date: Jan 2004
Location: Elk Grove, CA
Posts: 12,144

DIY TPS sensor fix.
---
Bad ones cause surging with auto's on the freeway, manual tranny's would also benifit from the cleaning but wont notice the affects. you MAY see a slight bump in mileage as the PCM wont think your foot is mashed to the floor intermitantly anymore (no noise).
4.7 motor in my Dak... had a bad surging problem on the freeway and as we all know it's the TPS. So having nothing to loose, I yanked it out, drilled a small hole large enough to fit a spray tube for a can of CRC electronic components cleaner and sprayed it in until I felt there was enough in there to clean it... I then turned the TPS shaft several times to clean the contacts on the inside. Dried it out, slapped it back in, took it for a drive and bam... no more surging. rock solid on the freeway now.
SO now we have a fix for the TPS sensor. This will work for the 3.9/5.2/5.9/4.7 motors and probably the 3.7 & 5.7 motors as well.
When your done, put a very small piece of electrical tape over the hole and then cover the tape with silicon to keep the tape in place and to keep dirt out. I dont suggest filling the hole with silicon as if you need to access the hole again, you may push some that is in the hole into the sensor which could cause problems.
1. Remove TPS sensor from Throttle body
2. Drill a 1/8" hole in a spot where you will be able to spray in CRC Electronic Component Cleaner and the drill bit will not go in too deep too fast.
in other words... drill with a very light hand so you dont damage the contents of the sensor.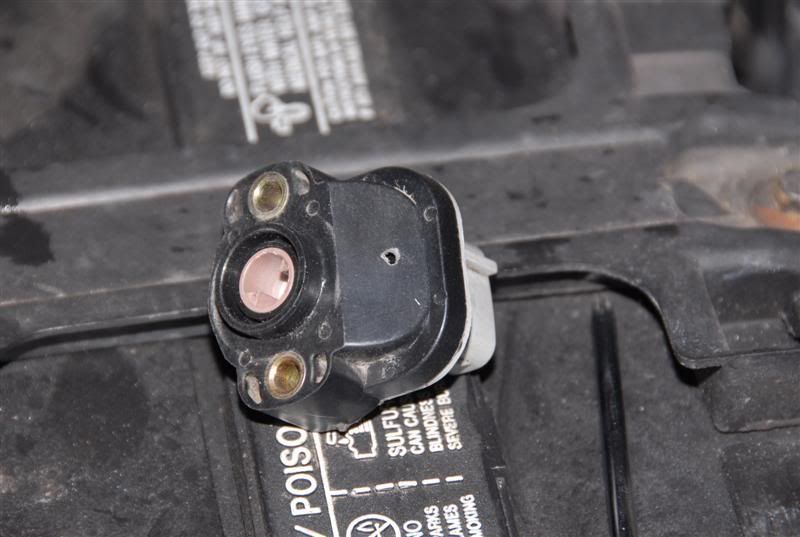 3. Spray the cleaner into the hole, dont be shy with it...
4. Rotate the sensor shaft so that the cleaner will get into the contact area's of the sensor.
5. Shake out the excess solvent until all of it is out.
6. Once your convinced it is dry, cover the hole with a very small piece of electrical tape and seal with silicon sealant.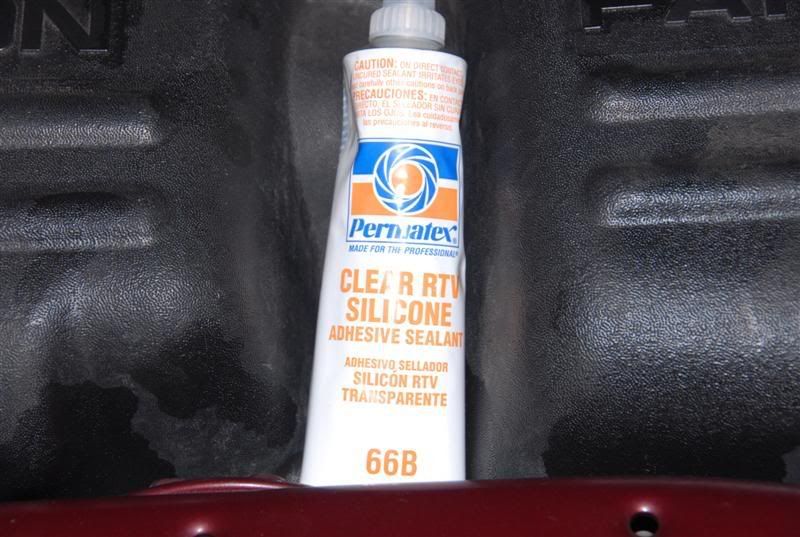 7. reinstall sensor into the TB.
8. Reconnect the sensor electrical connector and your done.
11-26-2007, 11:42 AM
11-26-2007, 03:53 PM
Join Date: Jan 2004
Location: Elk Grove, CA
Posts: 12,144
11-27-2007, 02:24 AM
Join Date: Aug 2006
Location: Roanoke, Texas
Posts: 3,051

RE: DIY TPS sensor fix.
---
You know there is a sticky up top "Tips and Tricks" thread that already has this in it with pics? Right.. your a mod god damn it you should know better!!!!!!
LOL j/k. but ya, this mod works good, i never had to do it, mine was always at a good setting.
http://www.v8performance.com/tipsandtricks.htm#TPS_Mod
11-27-2007, 08:07 AM
Join Date: Jan 2004
Location: Elk Grove, CA
Posts: 12,144
12-15-2010, 04:54 PM
Join Date: Dec 2010
Posts: 1
02-07-2015, 11:16 PM
Join Date: Jan 2007
Posts: 1

---
Fantastic fix.

Yesterday, I went from thinking my "old 2002 dakota that i drive once a week" and i've owned since new had a tranny going bad (and thus would be giving it a funeral - 250K kms)....to finding out it's just a $100 TPS (Canada!) last night....to finding and following your great fix in 15 minutes this morning.

I just epoxied the 1/8" hole after temporarily taping it and giving it a test run.

I bet there has been some shady shops that have taken the owner to the cleaners for a bad TPS. In hindsight, it's been slowly getting worse (bad shifts with the auto - stuck between shifts) and i was certain it was the tranny.

thanks again.
Thread
Thread Starter
Forum
Replies
Last Post
Dodge Forum Site Issues and Suggestions

Posting Rules
You may not post new threads
You may not post replies
You may not post attachments
You may not edit your posts
---
HTML code is Off
---