HELP !!! - I can't find the oil pressure sending unit
01-13-2008, 03:16 PM
01-13-2008, 03:27 PM
01-13-2008, 03:34 PM
Join Date: Feb 2007
Location:
Posts: 2,619
01-13-2008, 03:38 PM

RE: HELP !!! - I can't find the oil pressure sending unit
---
Yeah, my first book showed the same, however my supplement book showed it near the ECM. Here ya go. This is what parts/service told me when my light came on.
Sounds like your oil pressure sensor is dying. Part # 5012991AD. Check the connector to make sure its clean and tight. Its beside the engine control module mounted on the drivers side of the engine block. Look for a silver box about 8 inches by 12 inches square. That is the ECM, sensor is next to that......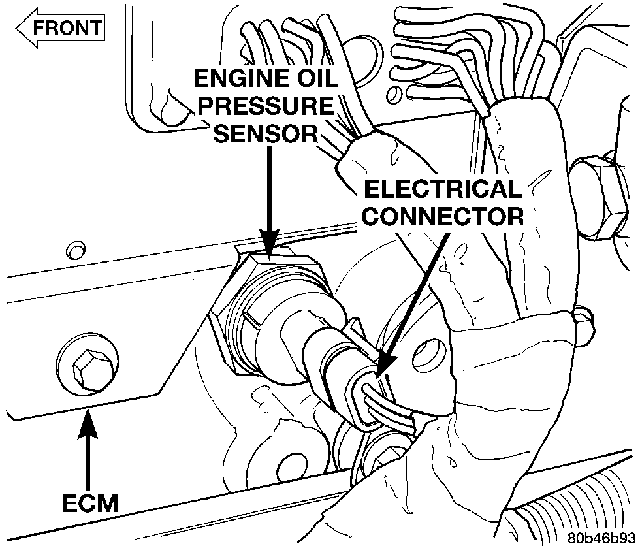 A silver box 8X 12 you would think would be hard to miss, but I can't find it
01-13-2008, 03:43 PM
01-13-2008, 03:44 PM
Join Date: Feb 2007
Location:
Posts: 2,619
01-13-2008, 03:48 PM

RE: HELP !!! - I can't find the oil pressure sending unit
---
Yeah Kev, I took one out and I think I see the sensor now. I'm putting the cover back onto the throttle cables now. I took it off because I thought it might be up there since there is a bunch of wires up there. Of course in the process, I broke a plastic screw. [:@]

01-13-2008, 03:52 PM
Join Date: Feb 2007
Location:
Posts: 2,619
01-13-2008, 04:10 PM
Join Date: Jul 2007
Location:
Posts: 1,228
01-13-2008, 04:16 PM
Join Date: Jul 2006
Location: Upstate, SC
Posts: 1,809
Thread
Thread Starter
Forum
Replies
Last Post

Posting Rules
You may not post new threads
You may not post replies
You may not post attachments
You may not edit your posts
---
HTML code is Off
---