See related guides and technical advice from our community experts:
Browse all:
Electrical System

DIY - replace Crankshaft Position Sensor on 2001 Ram 1500
05-02-2012, 11:13 PM
Join Date: Jan 2011
Location: upstate SC
Posts: 68

DIY - replace Crankshaft Position Sensor on 2001 Ram 1500
---
My truck has the 5.2L, so the CPS is on the passengers-side, rear of the block. (pix were taken by jamming my camera between the firewall and valve cover)
The only tricky part of this task was
1)
actually finding the CPS,
2)
figuring out what size bolts hold it down, and
3)
how to reach it.
Once you actually do find it, the next thing is how the hell...I found it easier to get to while I had the plug wires off the truck. For reference the transmission dipstick tube passes right over it.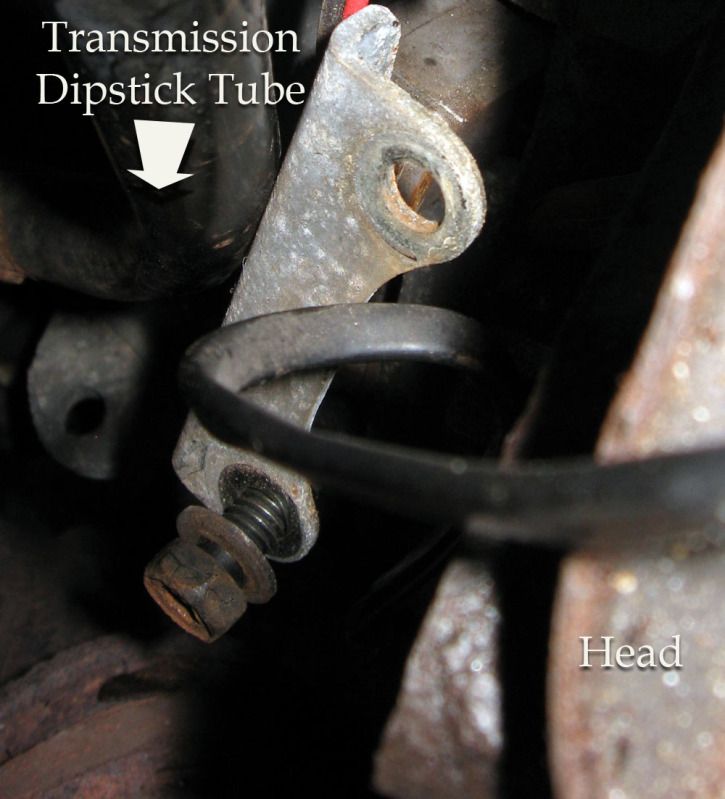 With the CPS removed, you can see how it works. The flywheel is visible through the hole the CPS drops into.
The two bolts holding it in are tricky to locate. A couple of drop lights and a mirror come in handy. They can be removed either with a 1/4" allen wrench of 1/2" socket. I found it much easier to fool with by using a couple of extensions, and a cordless drill with a 1/4 hex head socket. The tape holds the stuff together so it doesnt fall apart as you wiggle it into position.
When you reinstall the new CPS, it drops right in, but expect to crawl under the truck a few times to retrieve the bolts while trying to get them started. The shop manual says torque the bolts to 70 in.lbs; not having room for a torque wrench in there, I cranked mine down on max setting with my drill, called it good enough.
---
Last edited by jeff351; 05-02-2012 at

11:16 PM

.
05-03-2012, 07:55 AM
05-03-2012, 10:24 AM
05-03-2012, 10:44 AM
05-03-2012, 10:58 AM
05-03-2012, 11:09 AM
05-03-2012, 11:20 AM
05-03-2012, 11:29 AM

---

.... Anyway, it's from a 98 w/auto trans. I don't know what truck 2x1972 is referring to . LOL
Maybe the one he posted is right. This is from the 95 part manual( available in the FAQ/DIY section). LOL
never mind, I think that is just a timing probe plug.
---
Last edited by zman17; 05-03-2012 at

11:37 AM

.
05-03-2012, 12:40 PM
05-03-2012, 12:52 PM
Thread
Thread Starter
Forum
Replies
Last Post

Posting Rules
You may not post new threads
You may not post replies
You may not post attachments
You may not edit your posts
---
HTML code is Off
---