HOW TO: Oil and transmission fluid change
10-14-2007, 09:40 PM

HOW TO: Oil and transmission fluid change
---
Disclaimer: I have provided the following information and pictures out of the kindness of my heart. i assume no responsibility if you mess something up, break something, break your car, injure yourself, somehow die or otherwise f*** something up as a result of reading or attempting this.
What youll need: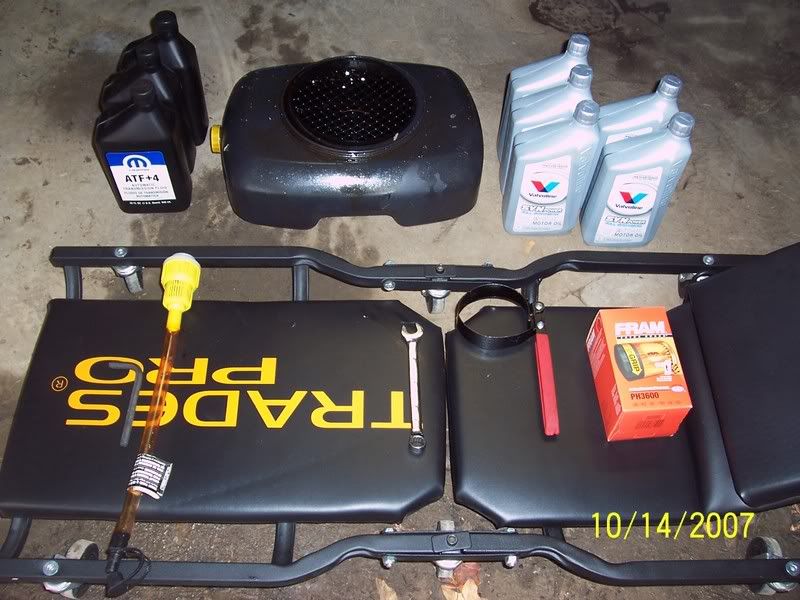 Either:
-Jack/jack stands or ramps
-Wheel chocks
-creeper (optional)
-Drain pan and some cardboard
Oil Fluid Change
-5 quarts fully synthetic oil 5W30
-Filter (3600 for many brands)
-13mm Wrench
-Filter wrench
-funnel (not shown)
Transmission fluid change:
-3 quarts Mopar ATF +4 fluid (or equivelant)
-4oz bottle of Mopar Friction Modifier (or equivelant) (not shown)
-8mm allen wrench
-hose bottle attachment thingy (like 3 bucks... well worth it)
-pocket knife (not shown) I had to improvise and use a screwdriver

TRANSMISSION FLUID CHANGE:
lift car on stands or ramps, chock wheels and fully apply parking brake. leave in gear
next, crawl/creep under the car. locate the drain plug, position drain pan beneath it
remove the filler plug (upper right in the pic above, its theblack circle on the transmission)
if you have an intake, its easiest to get to from above:
and remove the plug with 8mm allen key, allow to drain.
replace the plug, dont overtighen... its not a strength contest
refill the transmission. put the modifier in first. if you dont use the mopar bottle, make sure you put the correct amount in, as the 10oz bottle of stuff i got would be way too much.
then use the bottle and hose thing (dont know the name for it) to easily refill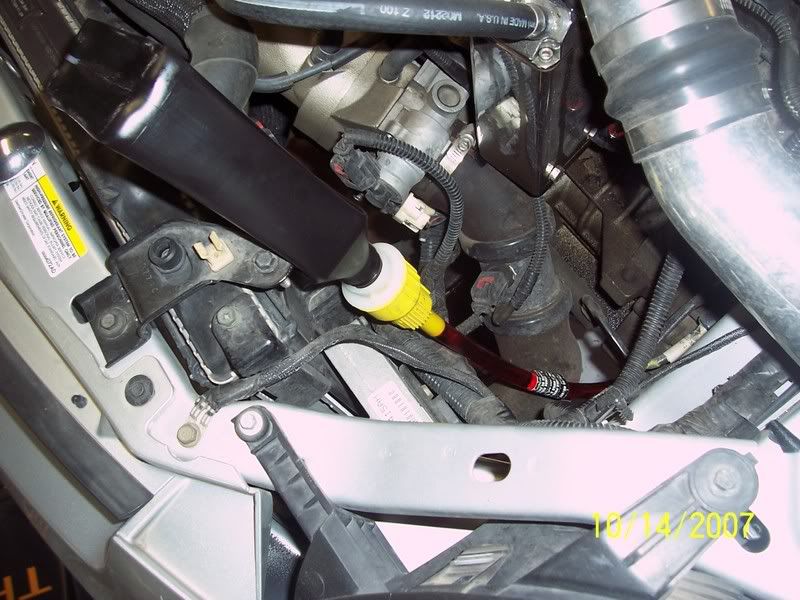 Its helpful to 'stab' an air hole in the top of the bottle once it gets going. i had a screwdriver handy, but a knife would have been easier
Once refilled, (it will overflow once full)replace the filler plugand your done. but since your under there, might as well change the oil
OIL CHANGE:
Leave the car lifted, locate the oil filter, right next to it is the drain plug.
Remove the plug with 13mm wrench, then use a filter wrench to remove the filter. due to the i/c piping it can be tricky to get a filter wrench in and out of there.
This is common, make sure the gasket comes off with the filter. see with and without:
Yup, there it is still there. if unnoticed the seal wont be good and oil will spill everywhere when you start the car. then your expensive oil makes a huge mess on the floor. (been there, done that)
There the booger is
Before putting the new filter on, put some oil on the gasket to get a good seal.
Replace the filter and drain plug. dont overtighen... its not a strength contest
Refill the oil, a funnel will make much less of a mess.
Last step some folks forget is to cleanup all the tools and wipe them down:
Dont forget to remove anything from under the vehicle before lowering it.
Another step incuded is to empty out the OCC: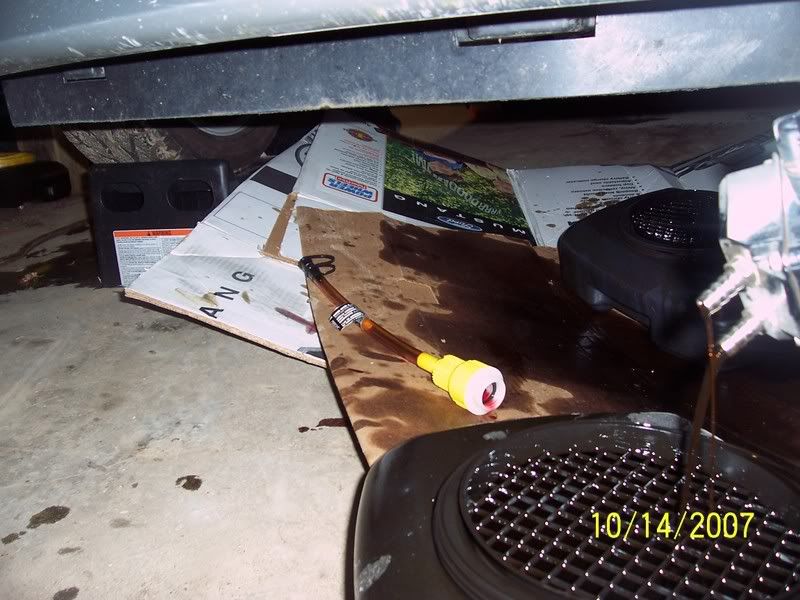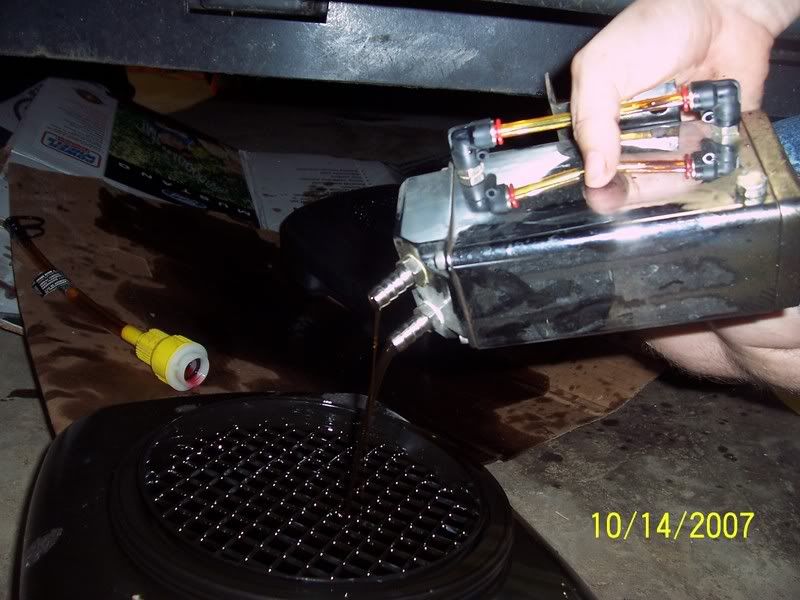 Feel free to add anything to it:
Thread
Thread Starter
Forum
Replies
Last Post

Posting Rules
You may not post new threads
You may not post replies
You may not post attachments
You may not edit your posts
---
HTML code is Off
---