See related guides and technical advice from our community experts:
Browse all:
Interior Guides

Blend door actuator replacement
06-06-2013, 11:16 PM

Blend door actuator replacement
---
has anyone replaced the blend door actuator?

Im getting this knocking noise when i first turn on my truck. took to dealer, 1st quote was $250 (actuator behind radio) and the final was $750(because actuator further inside the dash needs to be replaced) part is under $60 bucks. So i said no!!! i orddered the part and will try this project out myself. I have more time then money!
Truck is out of warranty only has powertrain coverage.
Any instructions on replacing this part available??
06-07-2013, 12:09 AM
Join Date: Mar 2009
Location: back woods of Chester County PA
Posts: 498
06-07-2013, 10:12 AM

---
it is my understanding that a software tweak also needs to take place (performed in the K17 TSB/RRT).
I would not replace the parts w/o having the software update performed or you will probably be replacing them again. Again, it is my understanding that the update changes the metrics of the actuator function, not the actual function.
good luck
also, make sure you find someone with digital copy of the service manual, plenty of people here have it.
06-07-2013, 03:48 PM
Join Date: Jun 2010
Location: Northern California
Posts: 255

---
This should help.
For those out of warranty and like to fix your own things, here is a quick guide for that clicking noise.
Chances are it is only the motor that is bad if it is clicking or thumping.
Not very hard to fix really. I think most of these cases are the motor gears stripping and not the doors themselves.
If you know how to take the center stack bezel around the radio off you are halfway there. Don't forget about the screw over the 115V out let. Take the bezel off then the two side 12V
acc
. plugs. Remove the ring bezel around the cup holder if equipped.
Remove the cup holder assembly if you have one.
The culprit is the lower center motor, unplug remove two screws and remove
If the gears are stripped you can position the big gear 180 out from the smaller gear. The door only travels about 120 degrees so won't hit the stripped part.
Reassemble and you should be good to go. 1 to 2 hours of your time. If you want to get a
new motor
it is about $40 from Chrysler.
Hopefully this is the extent of your problem.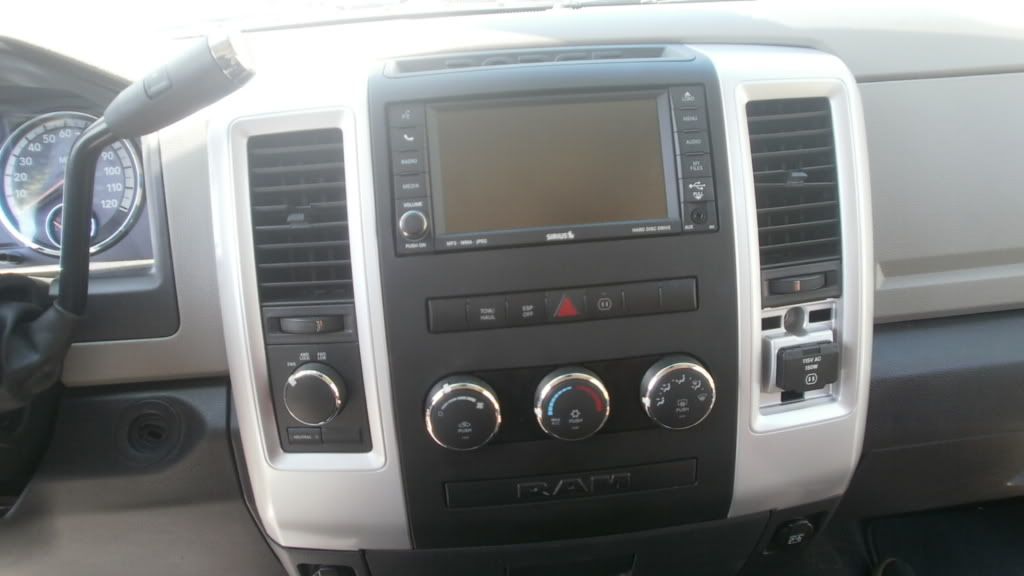 06-07-2013, 03:55 PM
Join Date: Feb 2009
Location: AZ
Posts: 563
06-07-2013, 06:20 PM
06-07-2013, 09:33 PM
Join Date: Jan 2010
Location: San Pedro, California
Posts: 1,268

---
06-08-2013, 02:01 PM
06-08-2013, 02:01 PM
06-08-2013, 02:02 PM
Thread
Thread Starter
Forum
Replies
Last Post

Posting Rules
You may not post new threads
You may not post replies
You may not post attachments
You may not edit your posts
---
HTML code is Off
---