02 Durango 4.7L - How to squeeze more MPG?
11-16-2010, 12:53 AM
Join Date: Nov 2009
Location: Central, Ohio
Posts: 34
02 Durango 4.7L - How to squeeze more MPG?
---
I have a 2002 Dodge Durango 4.7L semi-stock.
With my new job im traveling almost 100 miles a day to and from work, all open highway from end to end with the exception of 1 stop sign at the beginning and one light at the end. Other than that, all open road.. First half is 55mph and the last half is 65mph..
Currently, I get about 15mpg (well, until the gas light comes on right at 300 miles)
-Have new spark plugs (Champions)
-20" Rims / Tires (NS Racing Hammer F47 / Maxxis Marauder II's)
-Dual, Cold air intake
-Throttle Body Spacer
-Full Synthetic oil change every 5k also Fuel injector cleaner (B12)
-The only 2 things inside my truck are a 12" sub box/amp and a small crate of necessary tools.
- New larger exhaust (3" Terminator? I think)
Wheels are aligned and balanced properly every time its necessary
What else can be done to strangle more MPG out of my truck? I cruise all the way to work, 60mph/70mph.. But with our first snow comming up at the end of the week I bought a used set of 15" wheels and some brand new tires so the salts wont eat my good rims.
At the moment im living for free so moving closer to work is not an option.
Any tricks of the trade for squeezing any more MPG? Everything Ive tried gives me a bit more HP but no noticeable difference in MPG.
On another forums, ive had these suggestions
1) Drive like grandma (Try to stay under 55 as much as possible) 55mph=2000RPM
2) Lower it a bit.. will decrease drag a little bit
3) I have both electric and mechanical fan, was told to switch to a dual electrical
4) Buy a new car (Not happening till hybrids are more powerful, more reliable, and cheaper)
5) Change rear end gear to 2.73 (Unsure what I have and what this means)
6) Thinner oil
7) Increase tire pressure (Dont care about uneven wear, but not good on ice/snow)
I read thru several things on DF and saw something previously unmentioned like a larger transmission pan.
The purpose of all of this is not so much saving money on gas as it is helping me be lazy by filling up a bit less. My trucks last payment is a month from today, and I would like to give it a celebratory upgrade, but right now MPG is my main perogative. My alternative is making gas cheaper, so I signed up for some gas station rewards programs. The station is only a couple miles out of the way, but can get .10c off so for now im gonna deal with that.
**Also, one of the used rims is slightly cracked.. anyone out there have a spare I could buy cheap? 15" (Dodge model 2097, 6 lug)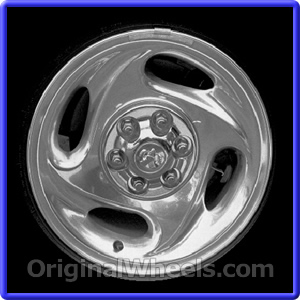 11-16-2010, 09:02 AM

---
1)well for one the 20 inch rims are hurting you, they are more than likely heavier than the stock rims and that will hurt your mpgs your best bet is to stick with the factory rims if you have them.
2)the cold air intake will most likely hurt your mpgs i you have a heavy right foot, and if you put an off the shelf one on it will make a different, cooler sound that will make your foot even heavier, got for a k&n drop in which flows better and call it a day.
3) throttle body spacers make VERY GOOD PAPERWEIGHTS, they dont do much else, if you want to do something along those lines get in touch with dan the fastman
http://www.thefastman.com/index.asp
and get a bored out tb
4)if you went up on the exhuast size you lost some backpressure and most likely moved the hp/torque curve higher up in the rpms, not good for efficiency
no onto the other suggestions
1)drive like a granny. in theorey yes, it will work, but IMO if you just drive the speed limit and dont drive like a jackass it will help out enough that its not an issue and you dont have to slow to 55 bc lets face it at 55 on an interstate highway where the limit is 65 you are going to get run off the roae
2)lowering it will decrease drag, but if it is still stock it is going to be expensive, and you will loose some ground clearance which is always good to have if you need to drive in snow (iv driven home pushing snow w/ the bumper of mine a couple times, im NEVER dropping it)
3)yes if you take off the clutch fan and put in an e-fan it will help, however that conversion gets expensive so its up to you what you want to do there are write ups on it in this section so take a look and decide if the expense is worth it for you.
4)hahahaha why would you want to take on a new car payment if this ones gonna dissappear next month? mines paid off, replacing it is NOT an option until it blows up in my face or the repairs cost more than a new vehicle would.(however it is the fastest way to get better gas milage)
5)chances are you have 3.55 gears in the rear, so while the 2.73s would work i wouldnt do it, you will have NO form of acceleration until you get the engine up near the redline, and it WILL hurt your around town gas mileage, it will be a completely different animal than what you have now, just dont do it.(besides i think its like $600 per axle, andin a 4x4 you need to do both)
6)thinner oil theoretically would do it, but i dont trust it to lubricate as thoroughly as what the engine was designed to run, since you are already using fully synthetic i would just keep using the recommended weight and call it a day in that respect.
7)increasing tire pressure will help with mpgs, i run mind around 37 all year round, i keep a tire gauge in there so that when it snows i can let some out for better traction, has always worked for me and saves me a little on gas
for the extra rim, i would go to a junk yard and see what they have bc shipping from anyone on here is going to be ALOT.
and just for the record (it sounds like you have done the tune-up recently) i run a 2002 w/ 4.7 and 4x4 and i was getting 18 back and forth to work this summer about 20 miles each way mostly highway
11-16-2010, 12:04 PM
Join Date: Nov 2009
Location: Central, Ohio
Posts: 34

---
Yeah, at some point in time in the past, for like 3 months I got about 18mpg highway but all the highways around me in TX were 50mph, all the ones up here in ohio are 55-65.

As far as the Wheels go I was under the assumption that the larger the wheel would actually benefit since give you more distance per rotation and the weight will not factor in nearly as much due to the driving being 90%-95% highway. Weight factors mostly apply to stop/go driving.

I previously had a K&M intake and my brother bought me the dual intake this part Birthday. Looks neat, Sounds good, so I stayed with it as I could see no actual differences. He also has a dodge and wanted my to basically guniea pig my truck with all this ebay crap so he also bought me a throttle body spacer which I figured was useless in an EFI, but he insisted.. Aside from making a hissing sound as air moves across it, I cant find a single thing its actually doing.

Yeah, New car isnt happening unless its able to tow 2500lbs and gets 40mpg.. If it cant, its not worth it.

I absolutely do not have a heavy foot. I drive at most +5.. I slow/Med start, and keep log distances between me and other cars so if they hit their brakes I generally never have to touch mine. As far as my driving is concerned to/from work, I drive about as granny as it can get.


Maybe there is just something im missing on checking during the tune up.. Something that needs cleaning.. Any ideas? What all do you do for your tuneups?
11-16-2010, 03:18 PM

---
i live in NJ, if you have ever lived in NJ you know that when the highways have a posted speed limit of 65 you are doing at least 75 or you die, so my commute to work was not exactly what i would call 'granny' driving by any stretch.

what you are doing seems to be pretty good, when you are around town turn off OD and turn it back on once you hit the highway (if you do more than a couple miles around town), for a tune up i change plugs, air filter, clean the tb (i usually just use the spray down the intake, every now and then i will take it off and clean it properly), you could also try resetting the computer since these trucks (with the 4.7 only) have an electronically controlled transmission which learns your driving style and adjust accordingly (pita when im away at school and my parents drive mine). Another point, i hope you are calculating these numbers by hand and not using the overhead console, bc the overhead console is WRONG!!!!!!
11-16-2010, 08:39 PM
Join Date: Nov 2009
Location: Central, Ohio
Posts: 34

---
naah, dont have the overhead console, like I said, I watch my OD and when it hits 300-315 miles is when the gas light comes on.

And yeah, its kind of the same thing here... Posted 65, but if your not doing at least 70, someone will run right up on your butt and move over a lane and the person behind them has no idea that your so close and will rear end the crap out of you.

I leave all the city driving to my wife :-)

As far as resetting the computer, doesnt just disconnecting the battery do this? or do I need to do something specific?
11-16-2010, 08:43 PM
11-16-2010, 10:17 PM
11-17-2010, 12:56 AM
Join Date: Nov 2009
Location: Central, Ohio
Posts: 34
Thread
Thread Starter
Forum
Replies
Last Post
3rd Gen Dakota general discussion

Posting Rules
You may not post new threads
You may not post replies
You may not post attachments
You may not edit your posts
---
HTML code is Off
---